Born in 1947, Alan studied music at the London College of Music while having private tuition on clarinet and saxophone with Charles Chapman.
He first came to the attention of the jazz world playing with the London (later the 'National') Youth Jazz Orchestra. There he met, and consequently played with, drummer Paul Lytton and his Quartet, an association that proved to be a great influence.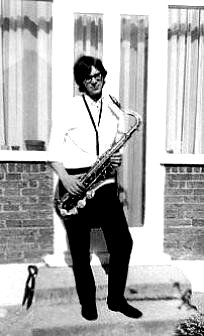 His first radio jazz broadcast was with the Dave Holdsworth Quartet, playing alongside Paul Lytton. The first of many subsequent trios he formed was with Harry Miller and Paul Lytton.
Subsequently, he played, recorded and toured with Graham Collier, John Dankworth, Mike Westbrook, Don Rendell, Soft Machine, Stan Tracey, Michael Garrick, and the London Jazz Composers' orchestra.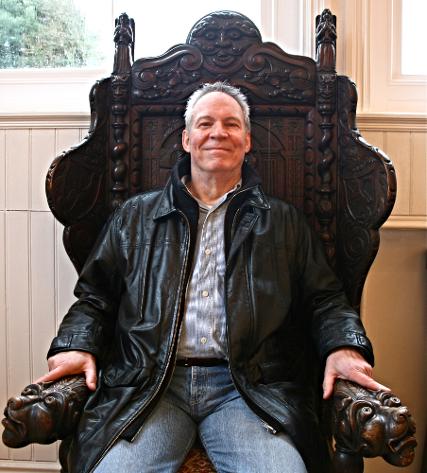 Alan Wakeman 'enthroned' Photo: Kate Westbrook, 2015
For Mike Westbrook's
A Bigger Show

tour dates and double album click HERE